I have started making modifications to my own copy of Djasiantech's excellent Mega_City_Tokyo_(Extended). The first big changes I made were these transit link changes. The latest version (as of 04/20/2013) of this world is called Ichigo'53864970'12.
I added this direct link between the elevated rail system of the old Tokyo and the new city created by Djasiantech.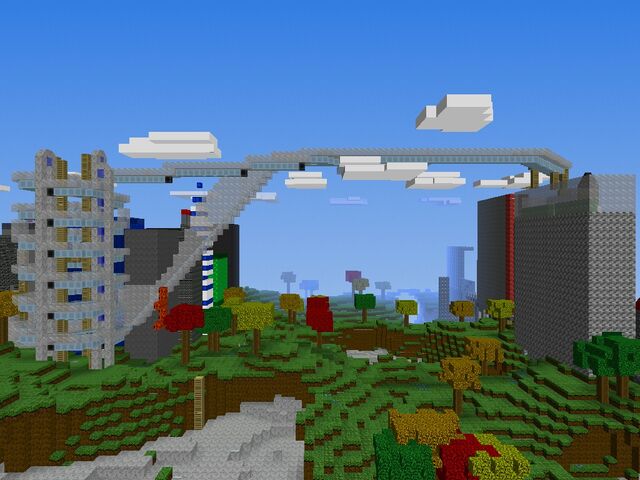 A good place to put the link is near the place where there are three ice-slides, with the right one leading to the Creeper building. Here are the entrances: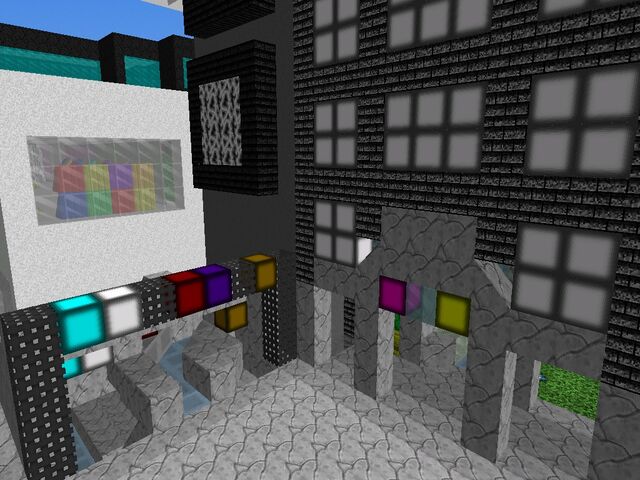 This aerial view shows it in relation to the Creeper building, Poké ball sign and and other buildings in the area: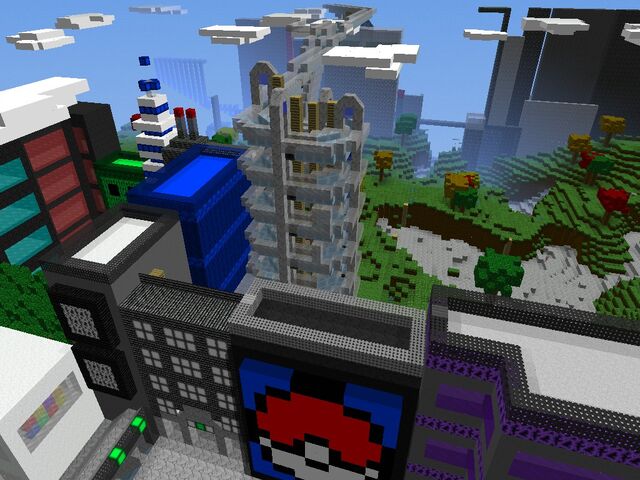 Another view from the opposite side: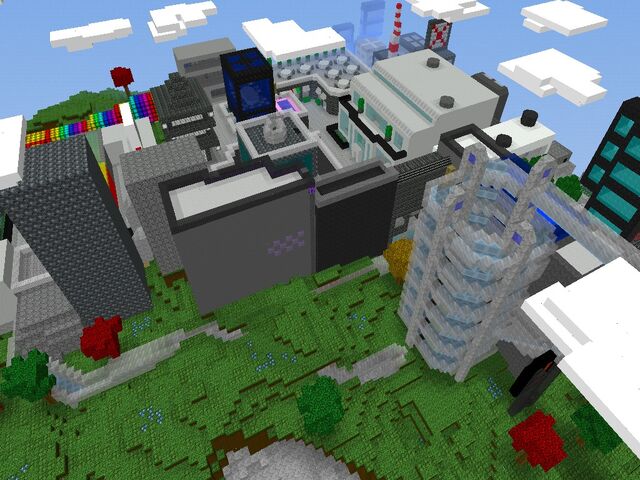 When travelling west (towards the new Tokyo) the slide diverts you onto the steep ramp. When going east, it puts you onto the spiral. Both work going the opposite direction, but the steep ramp takes a bit of skill and timing, and the spiral will screw up your camera angle, because Eden (version 1.7) had a bug where it doesn't change your camera angle if your feet are in the air when you hit a wall.
A few more photos:
Community content is available under
CC-BY-SA
unless otherwise noted.