Tolkien's Middle Earth is another complete Middle Earth world. Like the other Middle-earth, it is built on a normal world. However, it is much larger and is based on the Lord of The Rings and Hobbit films by Peter Jackson.
However, there are a few differences between this world and the movies. Such as the inclusion of Tom Bombadil's House and the Willow Tree in the Old Forest. Also, locations such as Ravenhill and Mount Gundabad are not included.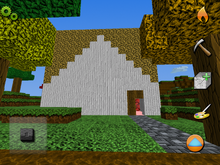 The following is a list of locations featured in Tolkien's Middle Earth.
The Grey Havens
Bag End
Hobbiton
The Party Tree
The Bywater Bridge
The Green Dragon
Farmer Maggot's Crops
The East Farthing Woods
The Old Forest
Thorin & Company's Campfire
The Buckleberry Ferry
Bree
The Midgewater Marshes
Weathertop
Trollshaws
Rivendell
The Misty Mountains
Goblin Town
Gollum's Cave
The Pines
The Carrock Of Anduin
Beorn's Homestead
Mirkwood
Rhosgobel
Dol Guldur
The Spiders Lair
The Woodland Realm
Lake Town
Bard's House & Toilet
The Master's House
Dale
Erebor
The Ruins Of Fornost
The Pass Of The Caradas
Moria
Azanulbizar
Lothlorien
The Pool Of Galadriel
The River Anduin
Amon Hen
Emyn Muil
The Dead Marshes
The Black Gate
Mordor
Mount Doom
Barad Dur
Cirith Ungol
Minas Morgul
Minas Tirith
Osgiliath
The Pass Of The Dead
Dunharrow
The Forbidden Pool
Faramir's Camp
Helms Deep
Edoras
The Plains Of Rohan
Isengard
The Westfold
Fangorn Forest
Treebeard
One particular location featured in very few Middle-Earth's is the Westfold. It can be found behind Isengard and is, ironically, at the East border of the world.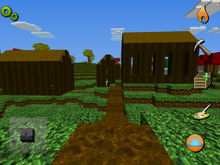 Community content is available under
CC-BY-SA
unless otherwise noted.