Okay, maybe no answer for the ladders. Here's another mystery:
All over Tokyo, when something is painted black I change the color to find out what it is, and usually if it was made by you, it's TNT. Why do you do this?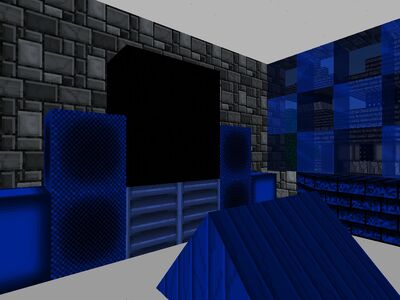 Decorating with TNT (concealed as a TV screen)
Are you trying to help visitors who want to blow things up? (-:
When I find these, I change the TNT to wood and paint it black again.