Line 32:
Line 32:
 

</p>

 

</p>

 
 
−

The official version 1 is out! Just search moonview mega mall v1 and the official version is the newest. Features include the entrance hall, left corridor completed but with not many stores, right corridor uncompleted, and the central area with a nice fountain that is also uncompleted.  Please check it out! Also below are some photos of the progress of my city downtown, which includes some skyscrapers completed( mainly the outside only completed). More photos are coming when I finish the downtown and other city areas.

+

The official version 1 is out! Just search moonview mega mall v1 and the official version is the newest. Features include the entrance hall, left corridor completed but with not many stores, right corridor uncompleted, and the central area with a nice fountain that is also uncompleted.  Please check it out!

 
 
 

<p style="border-bottom-width:0px;border-left-width:0px;font-style:inherit;font-weight:inherit;margin-top:1em;margin-right:0px;margin-bottom:1em;margin-left:0px;padding-top:0px;padding-right:0px;padding-bottom:0px;padding-left:0px;vertical-align:baseline;">Please leave a message on my wall any ideas of stores in my mall!</p>

 

<p style="border-bottom-width:0px;border-left-width:0px;font-style:inherit;font-weight:inherit;margin-top:1em;margin-right:0px;margin-bottom:1em;margin-left:0px;padding-top:0px;padding-right:0px;padding-bottom:0px;padding-left:0px;vertical-align:baseline;">Please leave a message on my wall any ideas of stores in my mall!</p>

Line 40:
Line 40:
 

<p style="border-bottom-width:0px;border-left-width:0px;font-style:inherit;font-weight:inherit;margin-top:1em;margin-right:0px;margin-bottom:1em;margin-left:0px;padding-top:0px;padding-right:0px;padding-bottom:0px;padding-left:0px;vertical-align:baseline;">The second version is going to be uploaded sometime soon which will include the completed Orion mall area and some of my surrounding city done, so this update is going to be one of the biggest.</p>

 

<p style="border-bottom-width:0px;border-left-width:0px;font-style:inherit;font-weight:inherit;margin-top:1em;margin-right:0px;margin-bottom:1em;margin-left:0px;padding-top:0px;padding-right:0px;padding-bottom:0px;padding-left:0px;vertical-align:baseline;">The second version is going to be uploaded sometime soon which will include the completed Orion mall area and some of my surrounding city done, so this update is going to be one of the biggest.</p>

 
 
−

<gallery position="center" orientation="square" widths="263" columns="1" spacing="small">

+

<gallery position="center" orientation="square" widths="263" columns="1" spacing="small">

 

IMG_0127.PNG|Office Skyscraper: MPP( Moonview Paper Press)

 

IMG_0127.PNG|Office Skyscraper: MPP( Moonview Paper Press)

 

IMG_0129.PNG|Downtown layout so far with the MPP at the corner of photo

 

IMG_0129.PNG|Downtown layout so far with the MPP at the corner of photo
---
Revision as of 23:42, 4 March 2013
The Moonview Mega Mall is going to be the biggest mall in EDEN with many sections This mall is space-themed and here is a look at some of the features that will make this mall the biggest and best in EDEN.
-A massive food court with a nice view and many seats- The Planetarium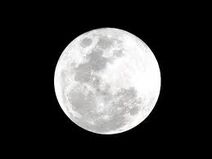 -An awesome indoor water-park ( unnamed)
-A huge and thrilling rollercoaster( unnamed)
-Humongous and unique shopping sectors
-Three large department stores including a Walmart!
-A luxurious hotel attached to the mall
and much more.
The official version 1 is out! Just search moonview mega mall v1 and the official version is the newest. Features include the entrance hall, left corridor completed but with not many stores, right corridor uncompleted, and the central area with a nice fountain that is also uncompleted.  Please check it out!
Please leave a message on my wall any ideas of stores in my mall!
Make sure to check this page for updates on the the world and mall features!
The second version is going to be uploaded sometime soon which will include the completed Orion mall area and some of my surrounding city done, so this update is going to be one of the biggest.
Below are some photos of the progress of my city downtown, which includes some skyscrapers completed( mainly the outside only completed). More photos are coming when I finish the downtown and other city areas.
Mall Pictures: V1
Blockmaster1 (talk) 19:46, January 3, 2013 (UTC)
Community content is available under
CC-BY-SA
unless otherwise noted.