Olympic MetropolisEdit
Ocean ShoresEdit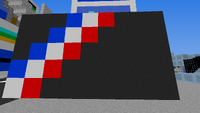 MB City is an under-development world created in 2012 by Martin L.
MB City does not welcome population yet, because it does not have needed infrastructures to welcome people.
The builder decided to take a temporary pause because of his lack of imagination, that makes building boring to him, and the exam at the end of his school year. However, he did not pause Eden, he is still visiting other's worlds and he started a world with Enderstripe, called Blueflower Lab.
Garden of EdenEdit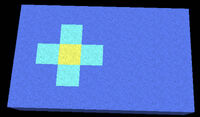 Garden of Eden is a map created by Enderstripe.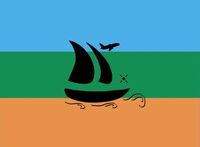 The flag of Frabanta was made along with Frabanta representations and characteristics, having like this a flag with colors: Turquoise: represents the water and the actual peace this city has, represents also union. IMG 3860 Green: represents nature, looking forward to a green city
Orange: represents sacrifices and power
This flag has also a simble inside the flag, this symbol is a sailboat(represents transportation in which more people came in the past to Frabanta), an airplane(transportation which led to more development), point with lines in X form(MIDO logo, represents technology as it has helped the city to be greener).