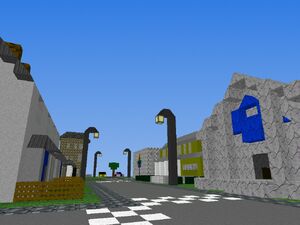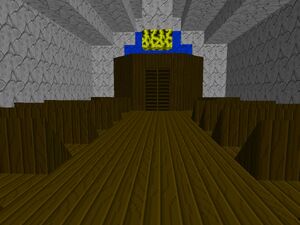 Elven Valley is a residential work in progress. It contains many homes, one synagogue, and one church. It is a huge neighborhood created by Noah Kotzin.
Lórien Lane
The first street constructed is called Lórien Lane. It consists of six houses (including a duplex), a huge lake, the Elven Valley Church, and the Temple Beth-Anduin Synagogue.
Rivendell Road
Rivendell Road ends perpendicularly to where Lórien Lane begins. Rivendell Road contains a country style loft home with the Gate of Moria as its doorway, a contemporary home, and a smaller home. The end of the street begins Lórien Lane and Temple Beth-Anduin is also at the end of the street.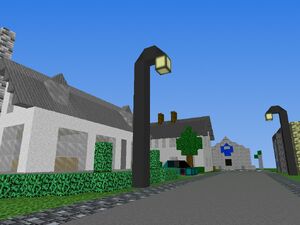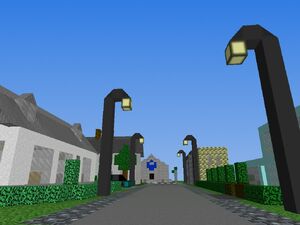 Khazad-dûm Causeway
Khazad-dûm Causeway is the split eastern end of Rivendell Road. At the north end of Rivendell Road there is a split, one going northwest and the other going east. On the east fork, called Khazad-dûm Causeway, lies the end of the Elven Valley neighborhood/development. On the west side of the sign is a small marshy creek. Currently there are no houses on the road, just four stop signs and the border of Elven Valley.
Mordor Path
Mordor Path is the north end of Rivendell Road. As of today, there is only one house on the street, the Orthanc-themed house. Planned to be along the road is a miniature walk-in "model" of Mordor, complete with the Barad-dûr.