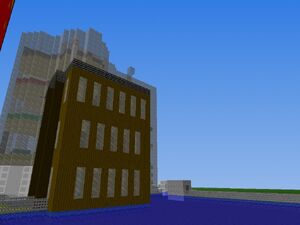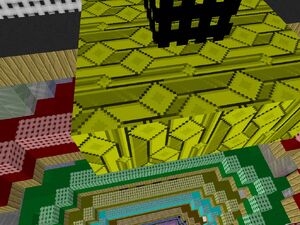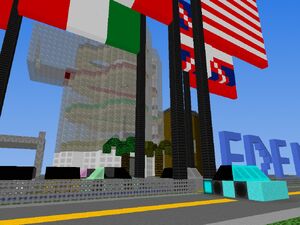 The Casino of Eden with Hotel was an amazing world created in 2012 by Noah Kotzin.
Attractions
First Floor- Parking, Color Spectrum Exhibit, Movie Theater, Restaurant, Restrooms
Second Floor- Planetarium, Study Desks, Rest Area, Parking, Back Entrance
Third Floor- Kitchen, Slot Machines, Parking
Fourth Floor- Rest Area, Glass Waterfall, Apartment, Access to Hogwarts Dance Club
Fifth Floor- Main Entrance, Lobby, Hotel Lobby, Amusement Park (indoors), Parking Garage Exit
Sixth Floor- Television and Couches, Conference Table, Hotel Floor Two
Seventh Floor- Dance Floor, Poker Table, Spin Machine, Stage Level (auditorium)
Eighth Floor- Pool, Auditorium Level Two, Conference Table, Overlook Room
Ninth Floor- Couches, Bar with Fridge, Box Seating (auditorium)
Surroundings
Surrounding the Casino of Eden are the Hogwarts Dance Club, an exclusive club for dancers ages 20 and up; a major highway (in construction) and of course; the opulent Hotel Normandy.
Misconceptions and Unknown Facts
The first floor is one block above bedrock level, not at ground level. The main entrance is on the fifth floor.
Even though the auditorium is not very tall, it actually is three floors high.
The parking garage has eight floors, which do not completely coincide with the Casino floors.
The hotel has only eight rooms and three floors.
The secret hallway from the Hogwarts Dance Club to the Casino emerges through the floor of the dance club and goes to the fourth floor of the Casino.
The fourth floor, right below ground level, has the highest ceiling.
Community content is available under
CC-BY-SA
unless otherwise noted.